From Tea Trekker
2013 Harvest Tea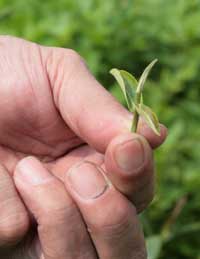 The new tea harvest is well underway in several important locations, and we will be receiving first-of-the-season tea from China soon!
 Again this year – even though the season is running earlier than usual – we expect to be among the first select tea merchants in the US to offer super-fresh green tea at the very beginning of the season.
 These are called Pre-Qing Ming Tea, and they are the Tribute Teas of historical importance. We will be posting these teas on teatrekker.com as they arrive, and also reporting on them in these newsletters so you will know about them.
 This coming week we will be receiving samples of the 2013 First Flush Darjeeling teas as well – and we can't wait to taste those too. And their picks for the top ten from now til summer:  Here is this year's Top Ten List of excellent teas to drink now until mid-summer: